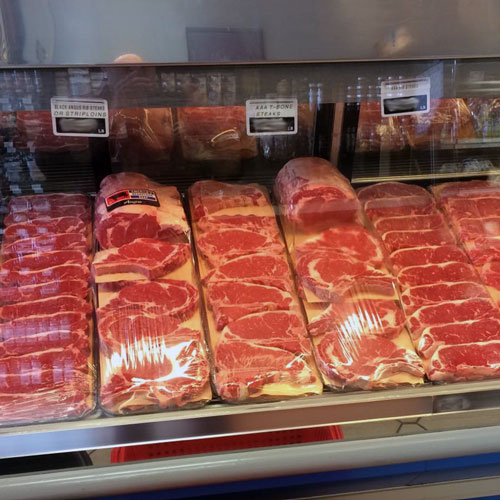 We sell only the highest quality grades of beef, and everything that I sell is fresh and antibiotics free.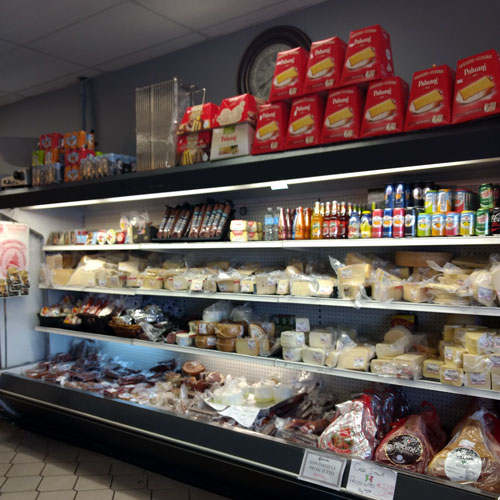 When you are looking for a fine butcher shop in Woodbridge, ON, give my shop a try for an experience you will remember.
This error message is only visible to WordPress admins
There has been a problem with your Instagram Feed.
Welcome to Mario's Meats and Specialty Shop
Hello and welcome to my website and an inside look at all of the quality fresh meats and products I provide here at my family run business I have been in the meat business for more than 35 years, and I am well-versed in every technique, meat cut and gourmet meat product that is available on the market. I cut meat in some the best shops in Canada for 33 years, and I was blessed to open my own shop a couple of years ago. It is a family operation that I run with my wife and children. We are a very tight-knit company, and I have quickly built up a loyal customer base on the basis of our wonderful grass fed beef and dry aged beef that I process in house. I also carry a wide selection marinated and stuffed meat selections, store-made sausages and cheeses and other delicacies from all over the world. I am especially known in the local area of Woodbridge, ON for porchetta and the classic Canadian preparation of brisked I cook to order each day on our premises.
You have no doubt shopped at the large chain grocery markets and stores around town, but you really can realize the difference until you try my artisan approach to hand cutting, stuffing and marinating the very best cuts of meat and poultry that you will find. My products will turn an ordinary week night into a very special occasion. And you won't believe the extra flavor that you can get from the high quality cuts of meat that my company carries.
Are you looking for a great meat shop and a butcher that you can trust in Woodbridge, ON? Come by and give my shop a try. I stand behind everything that we sell, and I know that you will be delighted beyond words.